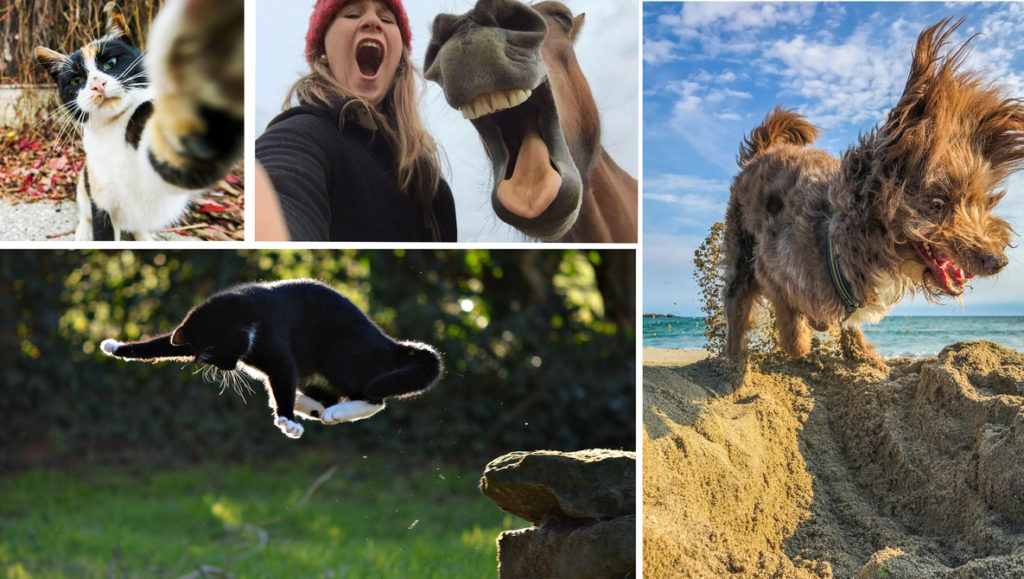 That's right, $3,700 is up for grabs in the newly announced Comedy Pet Photo Awards. Just take a humorous photo of a pet and you're in the running. And the best part is that it doesn't even need to be your pet. It can be anyone's. Read on for more information.

The Mars Petcare Comedy Pet Photo Awards 2020 has been launched in celebration of pets.The competition will be raising money for UK pet charity Blue Cross to assist them in their mission of finding happy homes for abandoned or unwanted pets. At a time when most of us are spending more time indoors than ever, this competition aims to encourage professionals as well as total amateur photographers to pick up a camera or phone and capture those funny moments with your (or someone else's) most loved pets. Not only will the competition aim to showcase the incredible impact pets can have on our lives, it will also look to raise awareness around homeless pets in the UK, a message that is at the heart of competition sponsor's Mars Petcare's mission of Ending Pet Homelessness.

An esteemed panel of judges, including Kate Humble, TV vet Emma Milne and an animal welfare expert from Blue Cross will then select the top 40 entries when the competition closes on August 31st, with the finalists being announced on 28th September. The team at Comedy Pet want to see all your pets; dogs, cats, horses and even guinea pigs. The winner will be announced on November 19th. The Comedy Pet Photography Awards is calling for entries up until August 31st and is open globally to everyone across the following categories:

The entry fee is $6 for five images and $12 for up to 15 images. All the relevant information can be found here, at the Comedy Pet Photo Awards website. More info can be found here about Blue Cross. And here about Mars Petcare. So get cracking for your chance to win.

Images in lead image used with permission.
Click here to view original web page at fstoppers.com
Please follow and like us: