The compact camera is dead". It's a great line – dramatic, portentous and, often, a sign that the following review will be an absolute monstering for whatever hapless electronics company had the temerity to release a compact camera in the face of ever-more amazing mirrorless models and increasingly capable smartphones.
On paper, the RX100 Vii is amazing. Its size is amazing, its 24-200mm lens is (sort of) amazing, its high-speed shooting is amazing and its latest-gen AF system is amazing. The only thing that's not amazing is the experience of actually using it. This is still a cramped and awkward little camera with an average sort of sensor, but with some highly specialised skills that push its price way up into the stratosphere. If you definitely need everything it does, go for it, but otherwise you'll wonder what all the fuss is about.
But Sony isn't stupid. Not for it the zero-sum game of trying to compete with smartphones for portability, or with entry-level mirrorless cameras for image quality.
Instead, the RX100 VII is a compact camera that, thanks to some breathtaking computational power, pushes the boundaries of what's possible with a pocketable camera. 20fps still shooting? Check. 4K, HDR video including S-log? Check. High-frame-rate options from 50fps to 1,000fps? Whoosh. As compact cameras go they don't come much more powerful – where's the catch?
Sony RX100 VII review: Price and competition
You'll notice the initial catch as soon as you pop the RX100 VII in your online shopping basket: £1,200 for a compact, complete with a compact-camera-size sensor is an astonishing amount of money. Compare it like for like with other cameras and it comes off very poorly. For want of a mere £200 more you could have the Canon EOS RP – admittedly body-only, but with a sensor nearly seven-and-a-half times the surface area. The EOS RP doesn't have anything like the performance – just 4fps with servo AF – and it's much bigger, but if you want to produce images for print or another high-res reproduction there will be a huge difference in image quality.
If you don't want the size of a full-frame camera, there's plenty of choice. Look at the Canon EOS M6 Mark II – £100 cheaper than the RX100 VII but with a larger sensor and the option to attach a very wide range of lenses. The choices at this price are stark, particularly for those who really prize image quality.
Sony RX100 VII review: Features and design
This is a very small camera. It's just 102mm wide, 58mm high and 43mm deep, and weighs just 302g with a battery and memory card installed. That makes it fantastically portable – certainly more so than any interchangeable lens camera and excellently suited to the adventures of those very sensitive to excess weight – or ostentatious-looking camera equipment. Bolstering its portability credentials is the fact it can charge via its USB Type-C port, so you don't even need to carry a charger.
Just as well, we'd say – in one particularly productive morning shooting video, high-frame-rate video and stills, we killed the Sony RX100 VII in perhaps two and a half hours, so a spare battery is a must.
Inside that diminutive body is a 20-megapixel 1-inch sensor, which is a decent size for a compact camera but outgunned by the sensors in mirrorless cameras and DSLRs. Being a compact, it doesn't take interchangeable lenses, but the Zeiss 24-200mm equivalent f/2.8-4.5 lens has a decent range, if not up to the standards of a travel zoom camera
In every other pint-sized way, the Sony rx100 vii camera is a nearly unqualified triumph. The 3in, 921,000-pixel touchscreen is great, and can be tilted to 90 degrees downwards, allowing you to shoot over crowds, or can fold 180 degrees upwards so it's pointing forwards.
Next to the viewfinder is a fold-down flash – again an intricate piece of design and, again, not something many serious photographers will reach for except in emergencies. A little disappointingly there's no hot-shoe, which restricts the RX100 VII's appeal for both photographers and videographers alike – the latter would appreciate somewhere to mount a microphone.
Otherwise, this is a superbly usable camera. The top plate offers the shutter release with a zoom toggle wrapped around it, the power button and a full PASM mode dial, including dedicated positions for video and high-speed video modes.
The back of the camera is a little more crowded – the RX100 VII's small proportions inevitably mean small buttons, which makes it harder to use if you're in a rush, in the dark, or in the cold. The compass points of the D-pad act as shortcuts to display mode, flash options, exposure compensation and drive/self-timer mode, while a pair of small buttons at the bottom let you call up previously shot images or delete them.
A final pleasing touch is the knurled dial at the very base of the lens. This ring – analogous to the focus ring on a DSLR lens – is very useful. It can be customised to within an inch of its life, performing actions from wheeling through the range of ISOs to adjusting white balance or scrolling through the picture effects applied to shots as you take them. It's the largest control surface on the camera, so our recommendation is choosing a frequently used variable and setting it to that: we went for ISO.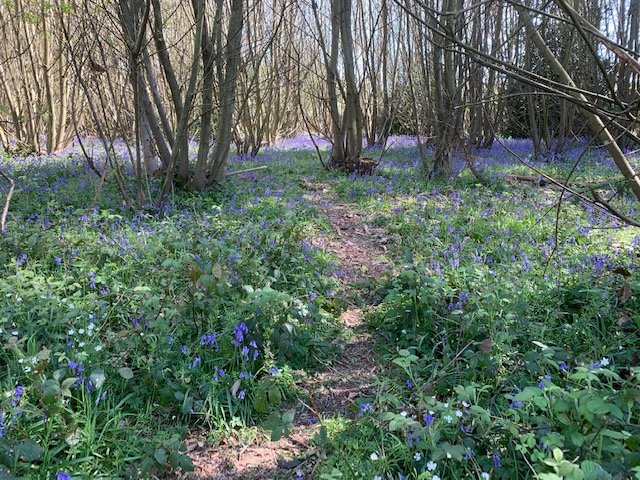 The lens itself is a good 'un. The Zeiss branding is promising but it's only when you start shooting with the Sony RX100 VII you start to realise how the camera's output transcends its small sensor. The lens is equivalent to 24-200mm in 35mm terms, which makes it a very practical travel optic, with an aperture range from f/2.8 at its widest focal length to f/4.5 zoomed in.
The sensor is a 1in unit with 20.1 megapixels, producing large, 5,472 x 3,648 images. It's a stacked sensor, which means it combines light-gathering and image-processing chops on the same component, which allows for some seriously impressive performance. The headline is its ability to shoot 20fps in either full-resolution JPEG or RAW, with no blackout on the viewfinder. Even more impressively, you can shoot 20fps with autofocus and auto-exposure running throughout, allowing your subject to move into different light as you follow.
It works very well, using Sony's Real-time Tracking that calculates autofocus up to 60 times per second. 357 phase-detection AF points and 425 contrast-detect points mean virtually the entire sensor is covered by autofocus points, giving you plenty of compositional flexibility. For a lot of our testing, we left the camera to decide its own autofocus points and were generally impressed with its performance, even when faced with scenes with plenty of detail to grab.
The results from our image tests were clear – the RX100 VII easily beats the standard we're used to from compact cameras, which is important given its price. Keep the ISO under control and you'll be rewarded with good-looking images that easily withstand a little editing. At ISOs higher than 800 we started to see some fuzziness in fine details – if you're the type to aggressively crop your images before subjecting them to demanding finishes such as large-scale printing, this won't be the camera for you.
The best compact on the market? The best compact in history? Certainly, it's one of the most powerful. It's easy to quantify that in terms of its sheer ability to gather and process high-resolution imagery, but it's the camera's features that really elevate it. Its video features in particular will be extremely desirable for pros, particularly those looking for a B or C camera that slots in with other, larger Sony equipment. It offers a superlative blend of pro features, reasonable quality and outstanding portability.
As a stills camera, the RX100 VII is distinctly unimpressive, considering you can get cameras just as good, or better, at half the price. The high-speed shooting is unique in a compact camera… but also a bit bizarre. The 4K video is terrific but, again, why spend this much when you can get a mirrorless 4K camera for much less money?
The Sony RX100 VII might be a remarkable technological achievement, but for each of the things it's good at, we'd choose a different camera. The RX100 VII only makes sense if you need ALL of its powerful features – including the ultra-high-speed shooting, zoom range, 4K video, advanced AF system and tiny size, and that narrows its potential audience considerably.
Sensor: 20.1MP 1-in Exmor RS CMOS
Image processor: BIONZ X
AF points: 357-point phase AF, 425-point contrast AF
ISO range: 100 to 12,800 (exp. ISO 64)
Max image size: 5,472×3,648
Metering modes: Multi-pattern, centre-weighted, spot, average, highlight
Video: 4K UHD at 30p, 24p
Viewfinder: Pop-up EVF, 2.36m dots
Memory card: SD/SDHC/SDXC (UHS I)
LCD: 3-inch tilting touchscreen, 921k dots
Max burst: 20fps (90fps short burst mode)
Connectivity: Wi-Fi, Bluetooth
Size: 101.6 x 58.1 x 42.8 mm
Weight: 302g (body only, with battery and SD card)